Adopt an Animal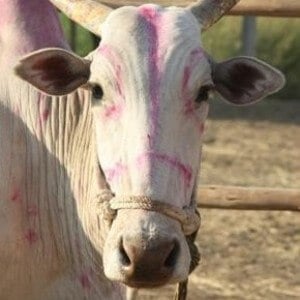 One of the most vital ways that you can help Animal Rahat's efforts for animals in India is by virtually adopting one of the animals or one of the lifesaving programs the organization supports.
Your virtual adoption can make a difference in the lives of animals like Pardhanya, a bullock Animal Rahat helped retire to a life of rest, care, and affection after years painfully dragging an overloaded cart of sugarcane down dusty, rutted roads day in and day out.
Gopal

Gopal was brought to Animal Rahat's sanctuary after being attacked by a pack of homeless dogs.




Tiger and Shakti

Tiger and Shakti are only two of the many "street dogs" that Animal Rahat has helped.




Sunder

Animal Rahat rescued Sunder through its Tractor Project, which eliminates the use of bullocks completely by replacing them with small...




Akshay

Akshay was an accident waiting to happen before he was confiscated during a horse-carriage investigation and brought to Animal...