An Animal Rahat scout could see how much this young abandoned bull was suffering the moment he spotted him. A nylon rope had been tied so tightly around his neck that it was embedded in his flesh, causing an excruciating wound oozing blood and filled with maggots.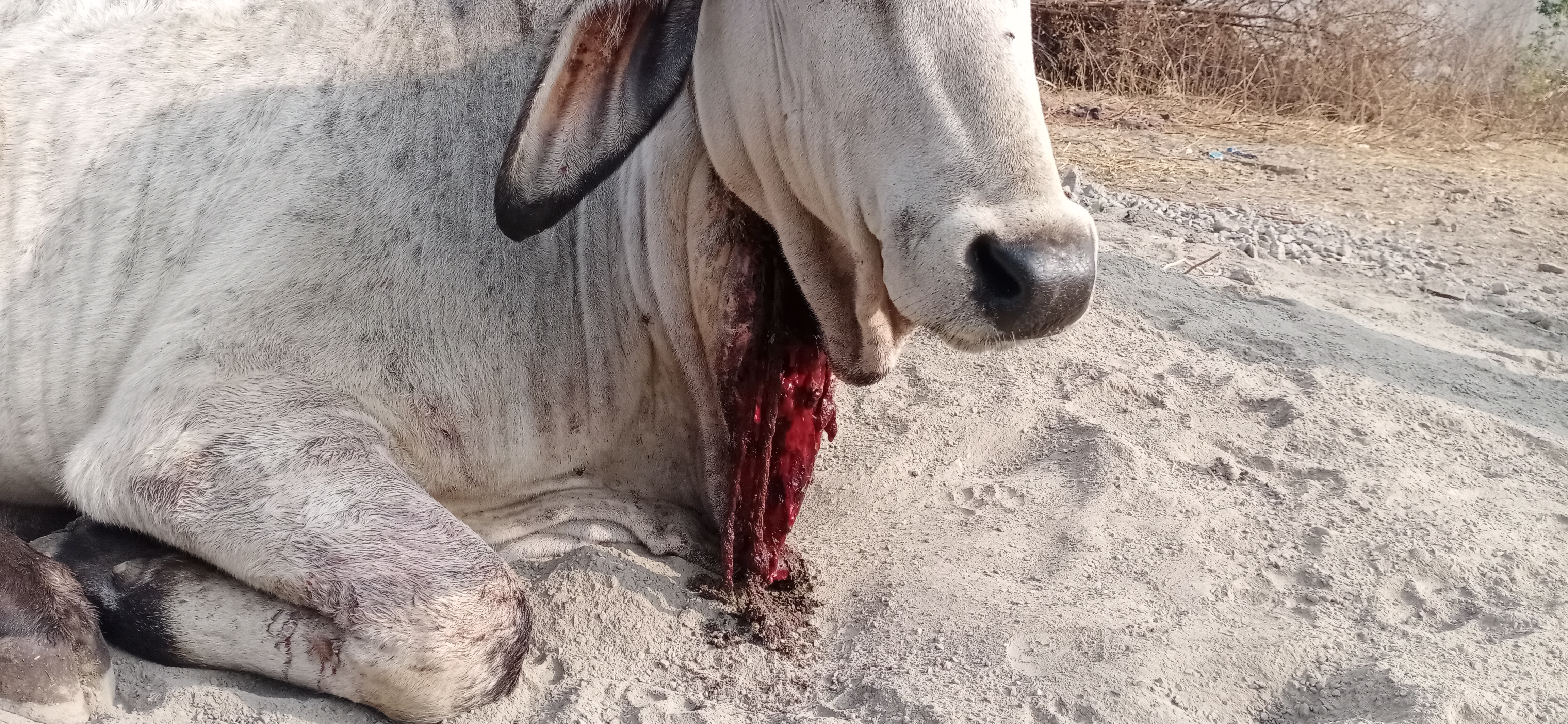 The scout's initial attempts to approach the bull were thwarted by the animal's understandable wariness of humans. However, with help from an Animal Rahat veterinary team that had been painlessly castrating another bull in a nearby village, he succeeded in sedating the bull from behind. The team then immediately removed the horrible rope.
Because the bull wasn't strong enough to travel to Animal Rahat's sanctuary, the team first moved him to a nearby goshala (cow shelter). They administered painkillers, frequently changed the dressings covering the wound, and kept a watchful eye on him for three days until he was finally well enough to travel.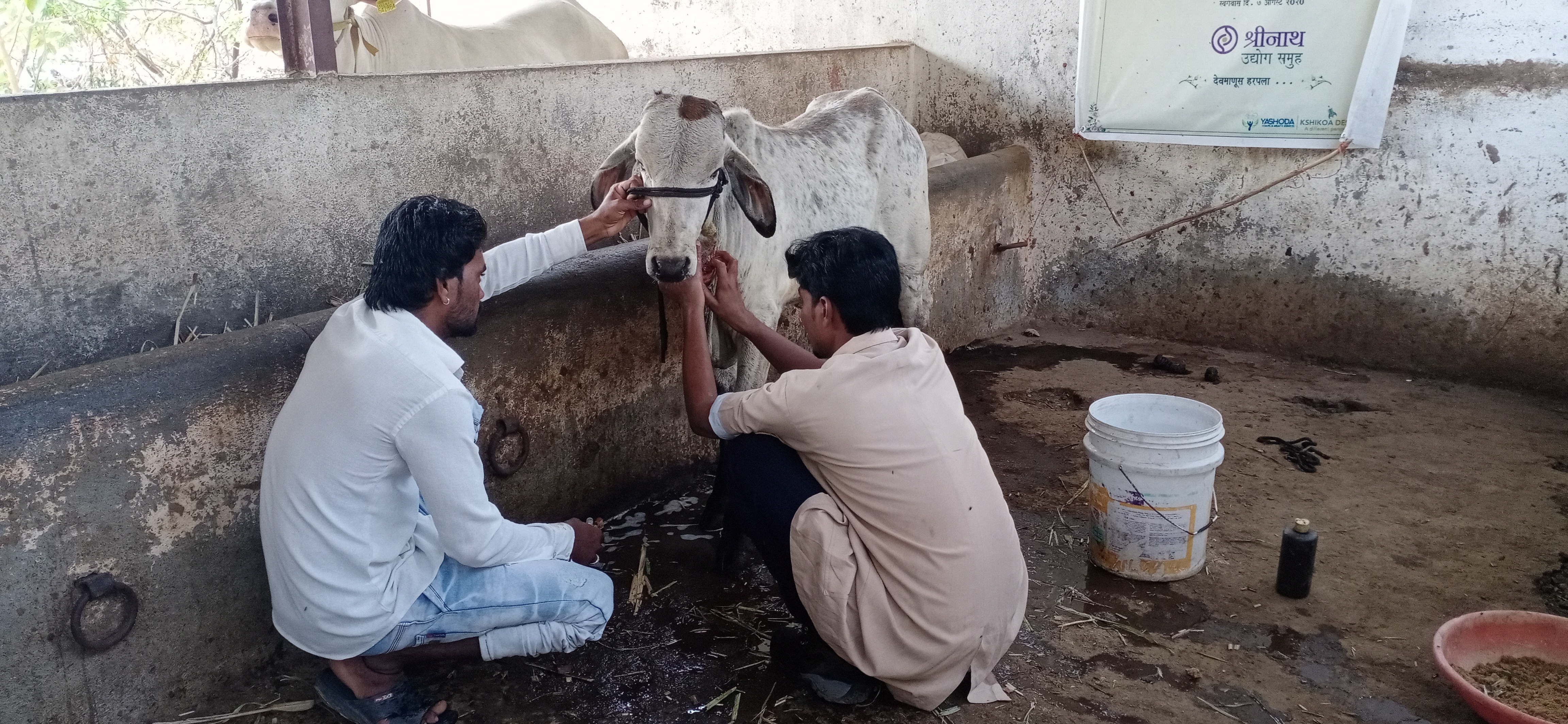 They then took him to live at Animal Rahat's sanctuary in Sangli and named him Vitthal after a god worshiped in a famous temple in Pandharpur, the region in which he was found.
Vitthal made a full recovery and is enjoying his new life full of all the grooming, salt licks, and new friends his heart could desire.