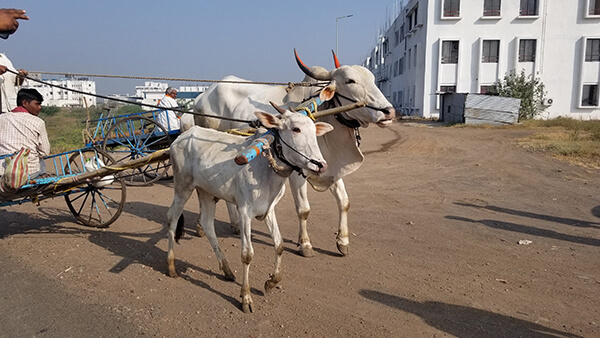 There's never a dull moment with Animal Rahat. Recently, while driving along a busy highway, the team spotted a man driving a cart to which he had hitched a full-grown bullock and a young calf. The whole weight of the cart fell on the little calf's shoulders. He was being trained to haul sugarcane—a horrible life of pain, exhaustion, and despair.
The team stopped the man, and because he was poor, instead of filing a police report, Animal Rahat was able to buy the calf's freedom. The first thing that the team members did was cut off his nose rope, after which he stood licking his nostrils over and over again as if he couldn't quite believe that the awful thing that had tortured him for so long was finally gone.
The team transported the calf—now named Hiren in honor of a kind patron—to his new home, the Animal Rahat sanctuary, where he'll be yoke-free forever.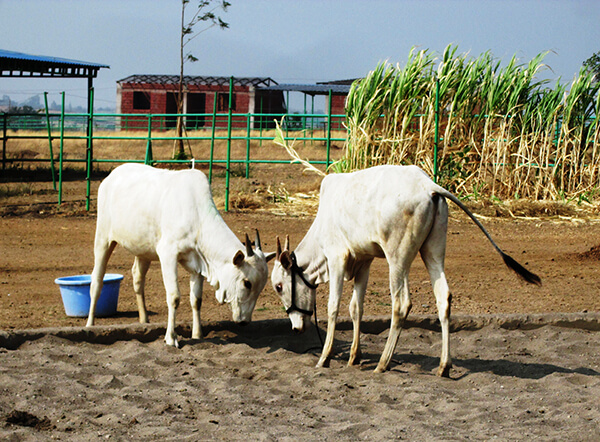 As you can see in the above photo, he has already glommed onto resident calf Sharon, also named after one of Animal Rahat's loyal patrons, Sharon Gannon of Jivamukti Yoga.