When police in Maharashtra swooped in on an illegal sand-mining operation and then called on Animal Rahat to care for the 36 donkeys they seized, seven of the animals were pregnant.
In addition to getting them all settled, staff focused on preparing the sanctuary for the first birth—that of baby Daya. This tiny, fuzzy foal has grown a lot since that magical day and has won the heart of every resident!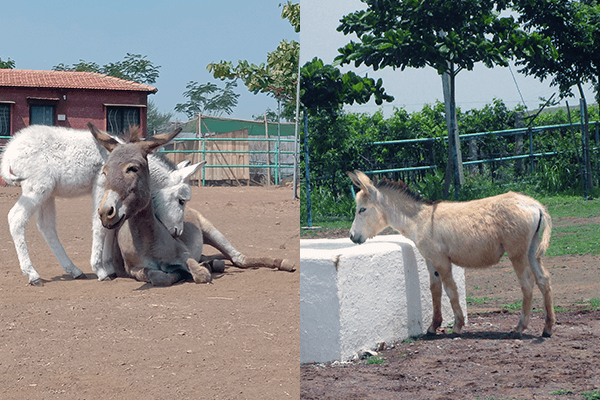 A few months later, tiny Snow White came into the world, and 11 days after that, charming Kaliya was born. Today, both donkey foals are venturing out into the sanctuary grounds and hobnobbing with the old, wise residents, but both are really happy to keep spending time with their loving mothers, too.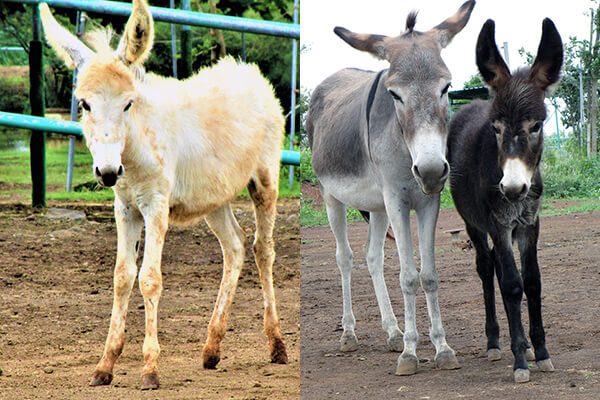 By the time the next wobbly legged little foal, Naina, was born, Daya had graduated out of the quarantine area—such a big girl! Naina is full of energy and always ready to play.
Watch this video of Snow White, Kaliya, and Naina kicking up dust and having a ball with one another.
Just this month, Animal Rahat welcomed foal number five, Seema. She and her mother are doing beautifully, and before long, she'll be joining all the other foals in prancing around the sanctuary, too.