Even though it's illegal in India to keep wild-caught monkeys as "pets," it still happens, and Animal Rahat works to rectify it.
When team members found out that a truck driver was keeping a baby rhesus macaque chained in his cab, they worked with Forest Department officials and asked the driver to relinquish the animal while his truck was parked at a gas station. The man was initially extremely resistant—as were several other truck drivers who were present—but eventually, the team persuaded him to do the right thing, and he turned the monkey over to them.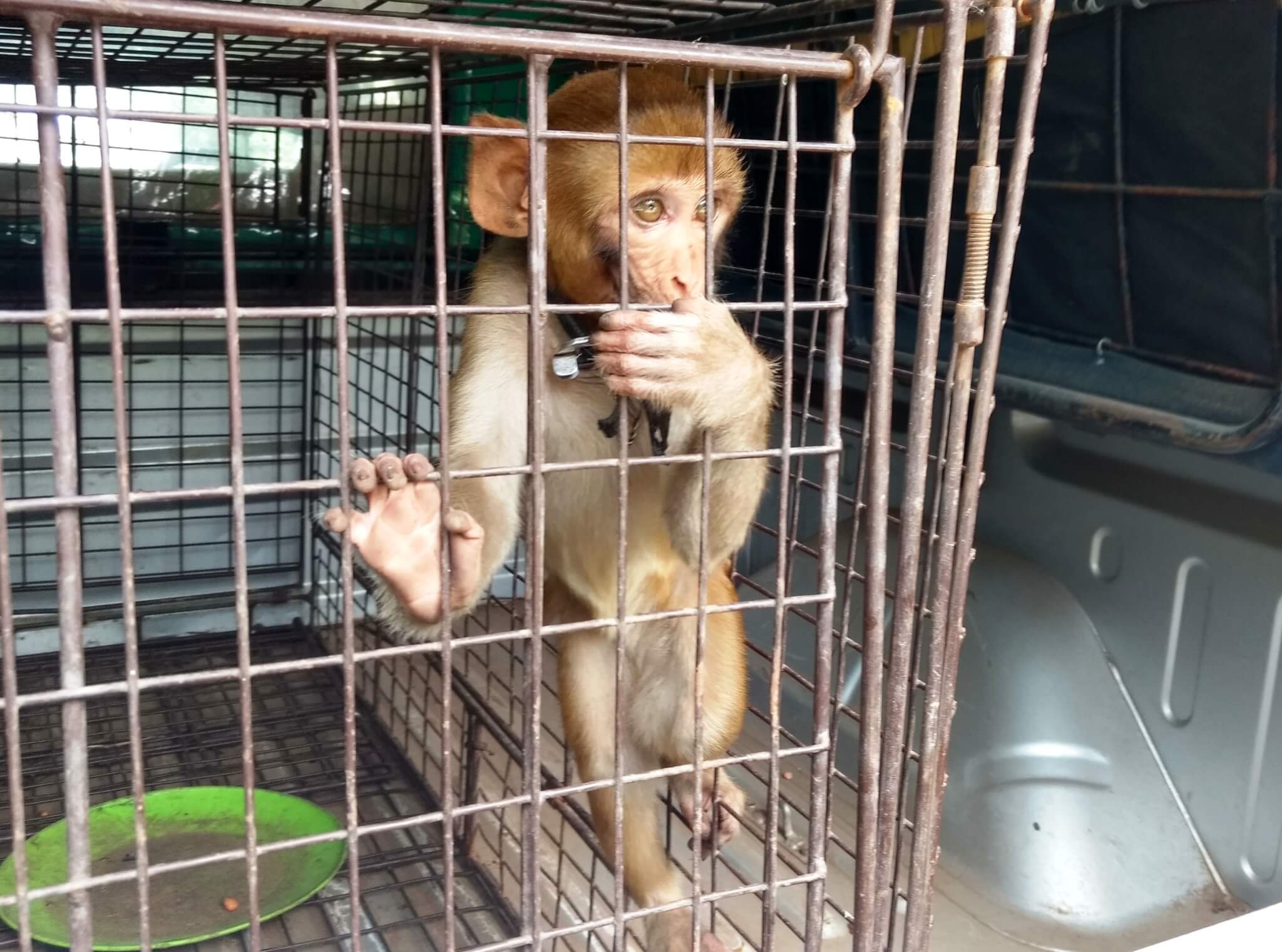 Having lived with humans since birth, she couldn't be released into the wild, so Animal Rahat took her to a facility that specializes in rehabilitating orphaned wildlife.
Although it's a far better life than one in captivity, baby monkeys who live free still face many dangers, including being orphaned and getting separated from their troops. When they wander into somewhere they're unwelcome, their lives can quickly become threatened—especially when humans are involved. That's what happened to the baby Hanuman langur pictured below, who had panicked after wandering into a busy hotel kitchen.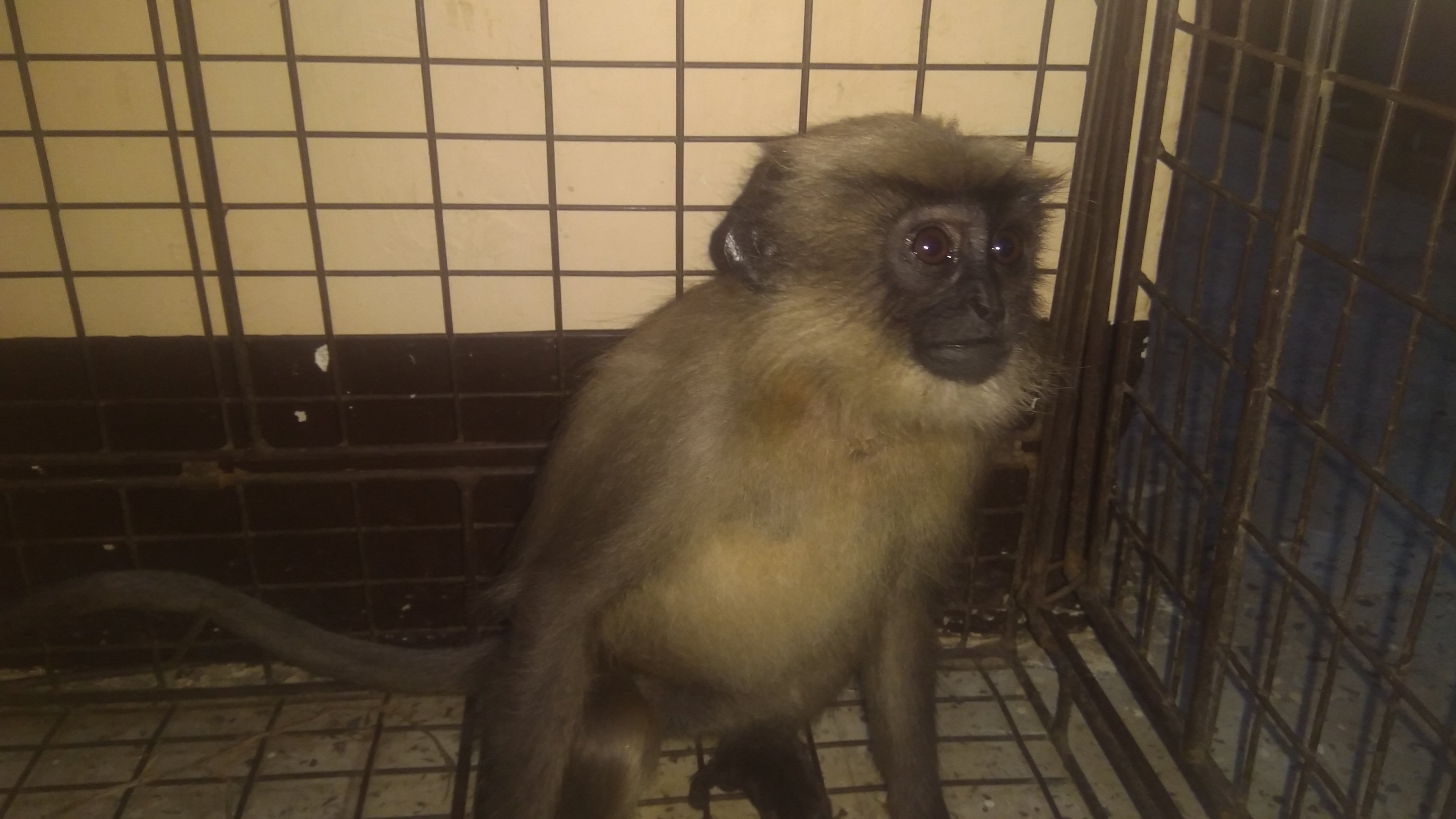 An Animal Rahat team caught him with a humane cage trap, and soon, the young monkey was on his way to the same wildlife orphanage that the little rhesus macaque had been sent to, where they will both be safe and well cared for.