This handsome pony is Prashanth. He was being forced to pull a passenger cart while yoked to a bullock—a practice that's illegal because yokes are harmful to ponies' necks and the two species' gaits are completely different.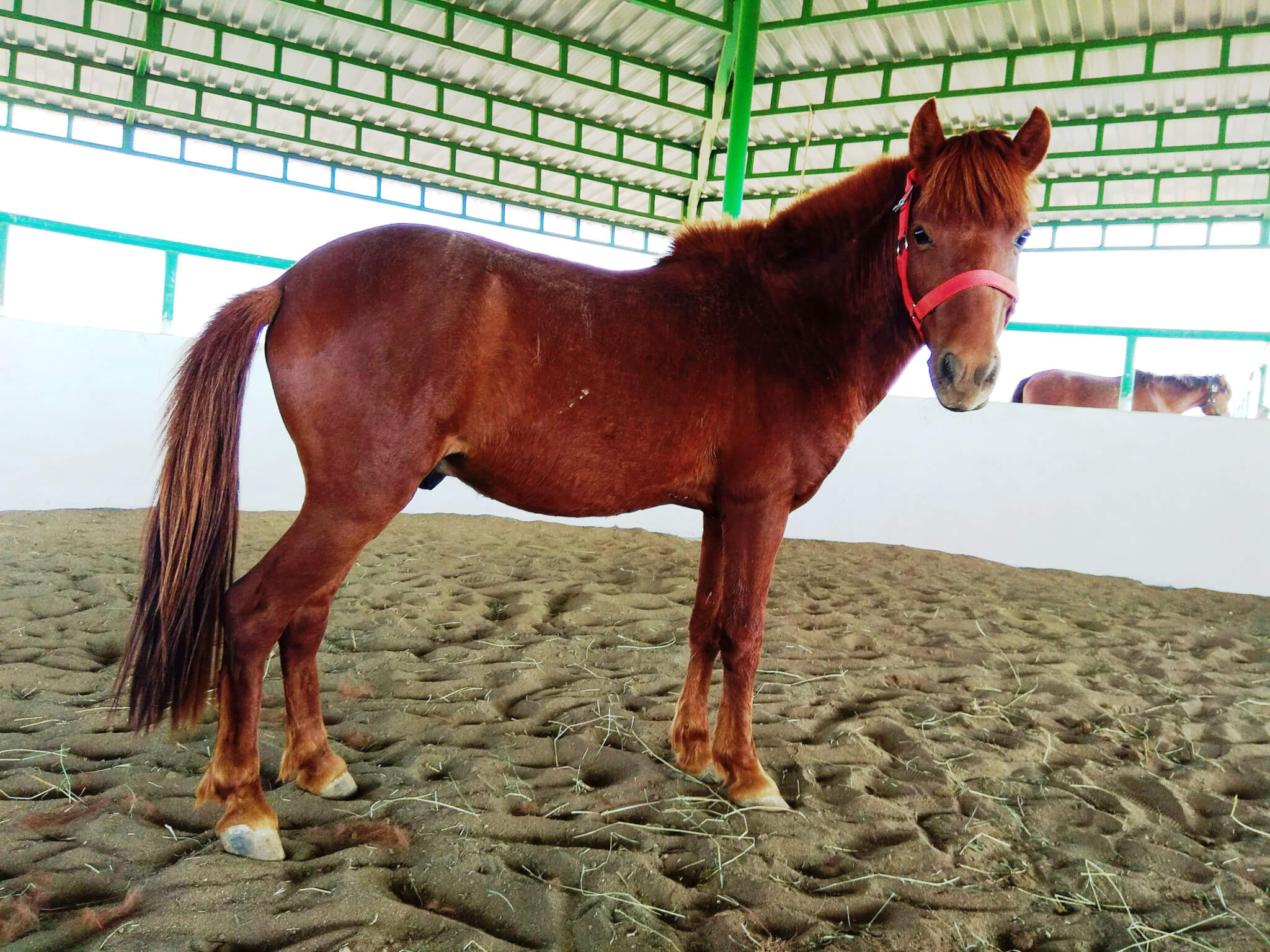 The pony was smaller than the bullock, which meant that he was bearing almost all of the yoke's weight. To make matters worse, when the pair stumbled down the sloped side of a road, the pony's owner beat him. After witnessing this incident, Animal Rahat staff members gave the owner a choice: Either relinquish custody of the pony or face legal consequences. The owner agreed to turn over the animal. Once Prashanth arrived at the sanctuary, he received a full checkup, much-needed new horseshoes, and a hoof trimming.
Another new sanctuary resident is the beautiful calf, Sheila, pictured below. By the time someone notified Animal Rahat of her condition, she'd been lying on the side of a road for three days. No one knew who she belonged to. Team members found that she had a high fever and was severely dehydrated, so they gave her intravenous fluids, took her to a goshala (cow shelter) to recover overnight, and then transported her to the sanctuary.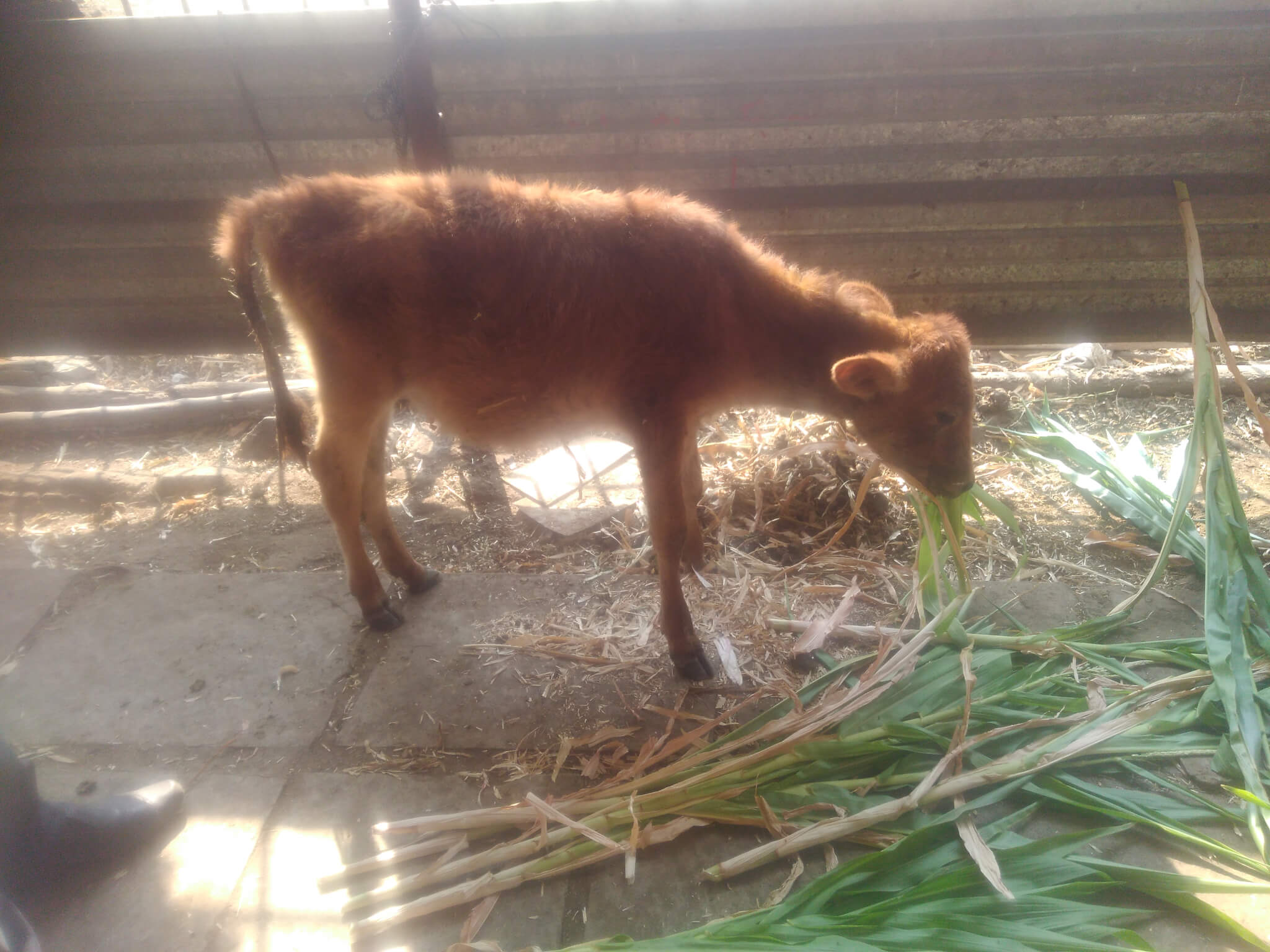 Having been just days away from death, she now has many happy years ahead of her.