After eight days supplying food, veterinary care, and other emergency services for animals affected by flooding in the Raigad district of Maharashtra, Animal Rahat's team has returned home. While heavy rains throughout their stay produced challenges, the more than 650 animals they helped will benefit from their compassion and determination for a long time to come.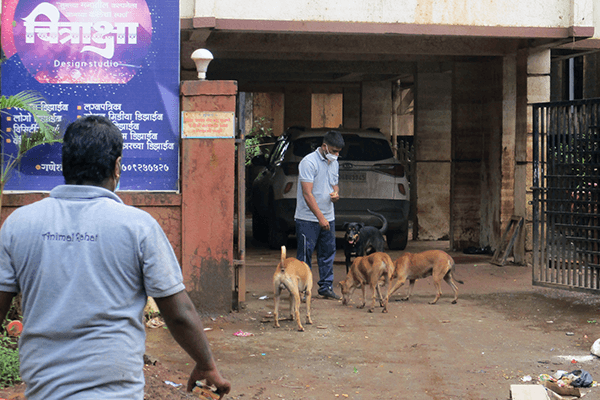 Thanks to the outpouring of support from generous Animal Rahat donors, the team was able to feed, vaccinate, sterilize, or deworm hundreds of dogs and take every opportunity to remove hobbles from donkeys and painful nose ropes from working bullocks.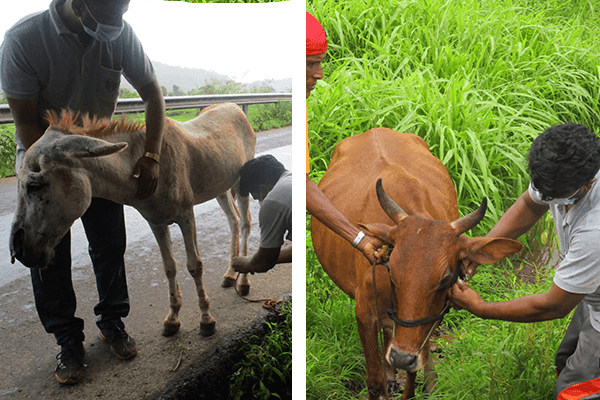 Team members also ensured that the district was better equipped to tackle the companion animal overpopulation crisis before they left. Not only did they train government veterinarians in performing lifesaving spay/neuter surgeries, they also provided their expert advice on operating high-volume sterilization campaigns, which are improving life for dogs and humans in entire villages.