Imagine the surprise of the Animal Rahat staff at the sanctuary outside Delhi when a little bull calf wandered onto the grounds all alone! The sweet calf knew exactly where he wanted to be—the fresh food and good moods of the bullocks and horses who live there were great signs that he was in the right place.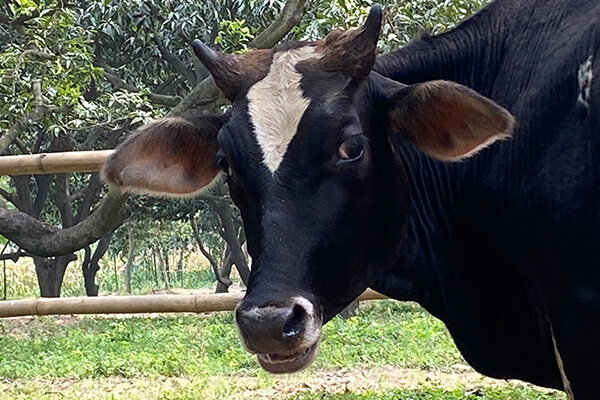 Staff canvassed the nearby neighborhoods to locate his owner, but no one would claim him. Dairy farmers often abandon newly born males to fend for themselves since they have no use for them, so finding a homeless bull calf is more common than it might seem.
Sanctuary staff named the calf Bajrangi and welcomed him to his new home with an edible garland. Bajrangi will never again wonder where he belongs!