Animal Rahat's rescue team received word of a snake who was stuck in a villager's 80-foot-deep well. Fortunately, the group's experts know to use the right handling equipment in this type of situation. This was a Russell's viper—not a snake who should be picked up by human hands . They avoid human contact, and that's good because a bite can kill an adult.
Play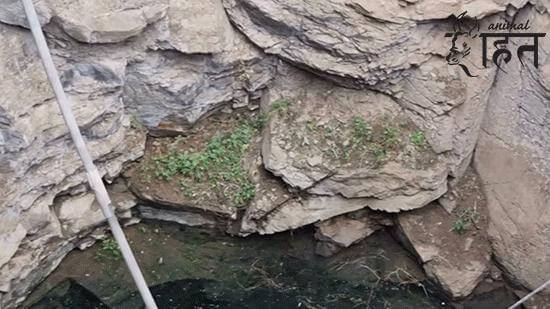 It was a complex rescue. Outfitted in rappelling equipment, Animal Rahat's snake expert slowly descended the rock wall.

Play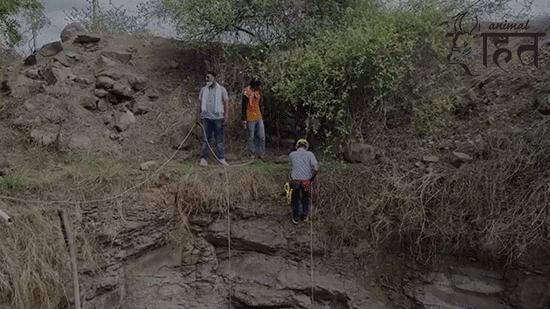 When he reached the waterline far below, he waited for his team members above to lower snake tongs and a holding bag. Using the tongs to guide the snake, he extended the lifeline to the snake and held his breath. The snake slowly entered the bag, and the rescuer carefully tied it closed.

Play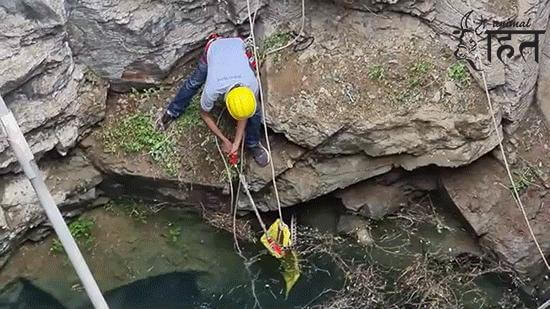 Team members pulled the reptile and their colleague back up to the top of the well. They opened the bag at a distance from the well and released the snake back into his natural habitat. Animal Rahat's experts stress the importance of using the proper equipment to rescue venomous snakes and do their best to inform the public that the animals are shy and not aggressive or territorial—they just want to be allowed to live!