This glossary seeks to clarify some of the terminology related to Animal Rahat's life-changing work in India. If you have questions or a suggestion for a new glossary item, please send it to [email protected].
A
B
bullock—a castrated bull; also known as an ox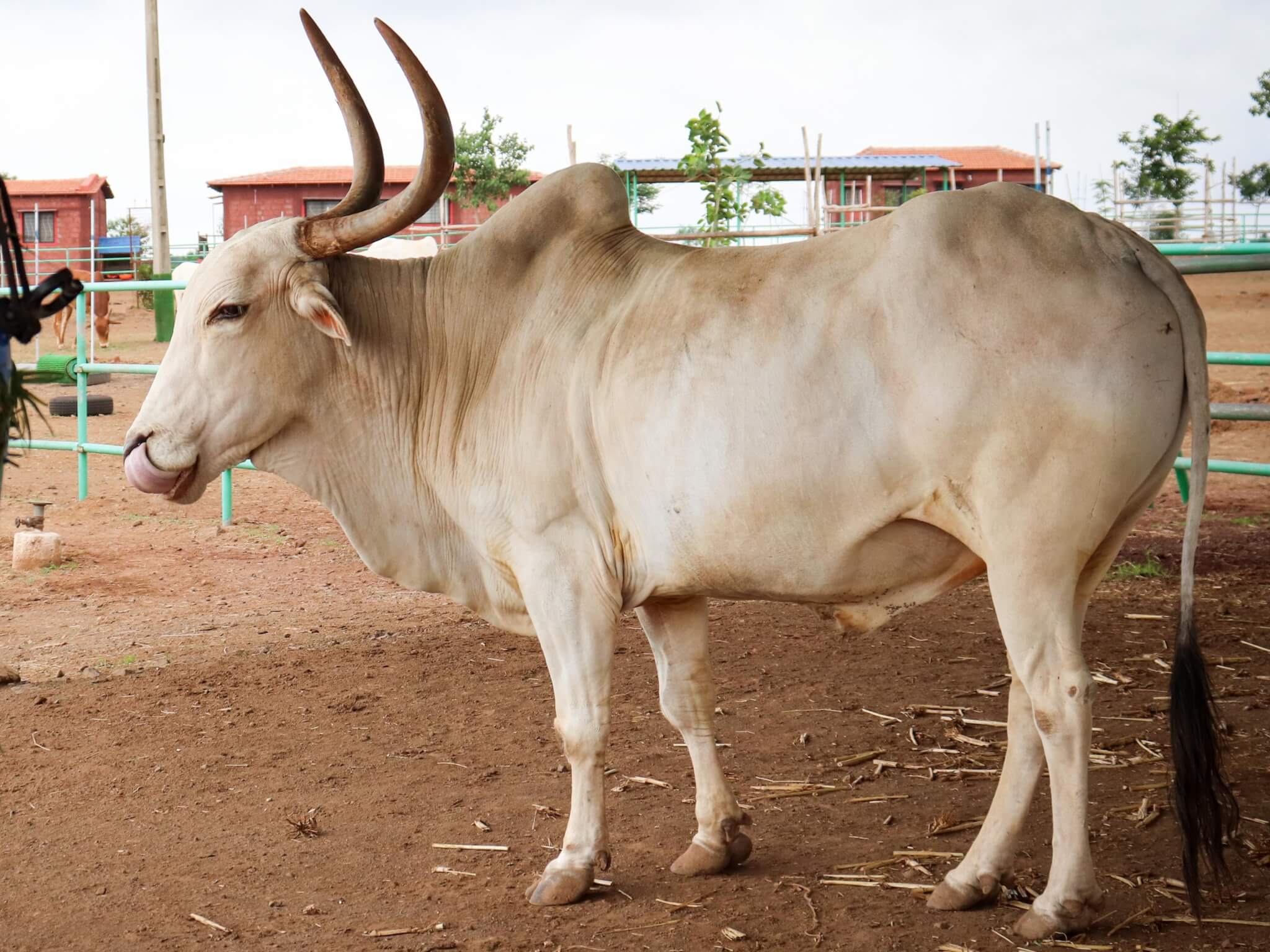 C
Chinchali Fair—an annual festival in the village of Chinchali, Karnataka, held in honor of the goddess Mayakka Devi. It's attended by thousands of people, some of whom travel to and from the festival (a round-trip distance of up to 236 miles, or 380 kilometers) via carts pulled by ponies or bullocks. Each year, Animal Rahat sets up camps at the festival and along the routes to provide animals who are exhausted, dehydrated, and injured with food, water, rest, and medical treatment. The group also arranges bus transportation in advance for as many fairgoers as possible so that they can make the trip while sparing animals the grueling journey.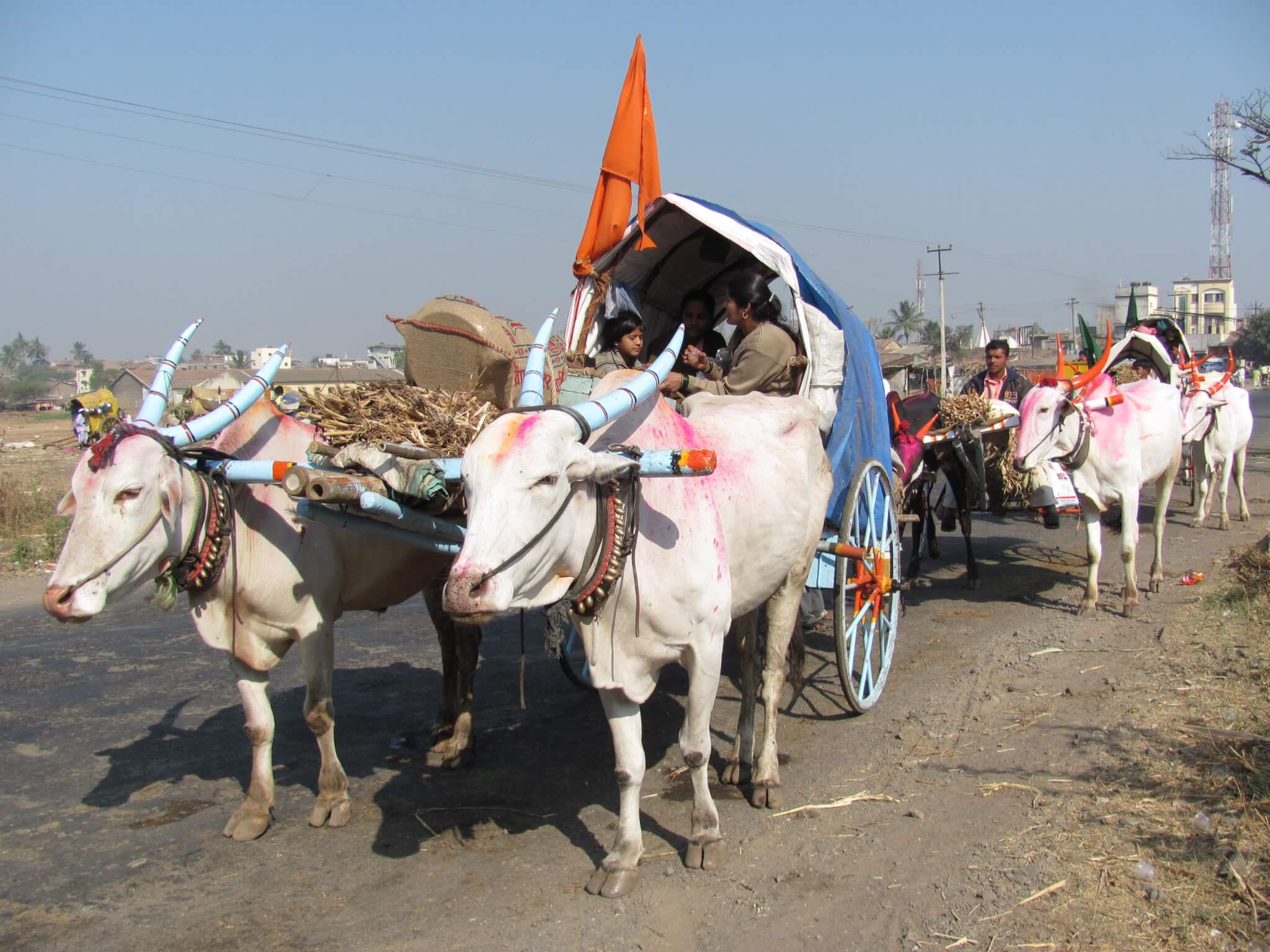 D
E
ectoparasite—a parasite that lives on or in the skin (e.g., mites, lice, and ticks)
F
G
H
horn rasping—shaving bullocks' horns in order to make the animals appear younger and therefore fetch a better price from potential buyers. This is illegal and harmful because it can expose the nerves inside the horn (similar to shaving off a layer of your fingernail).
I
J
K
L
M
morkee—a face halter; a comfortable alternative to a nose rope
musth—a turbulent hormonal cycle in male elephants during which secretions are released from their temporal glands on the sides of their faces and they become extremely aggressive in their desperation to mate
N
nose rope—a cruel tool used for controlling a cow or bullock. A young calf's septum is pierced, and a rope is threaded through the hole and tied tightly behind the ears, causing chronic lifelong pain.
O
P
painless castration—a method of sterilizing bullocks that includes the use of anesthetics so that the animal feels no pain during the procedure. It's an alternative to the cruel, more common method of restraining bullocks and using crude tools or even bricks to crush their testes without any pain relief.
Q
R
rahat—means "relief" in Hindi
S
spiked bit—an illegal device for maintaining control over horses through the infliction of pain, composed of two small, hinged metal cylinders covered with spikes and inserted into a horse's mouth to cut into the lips and tongue when pressure is applied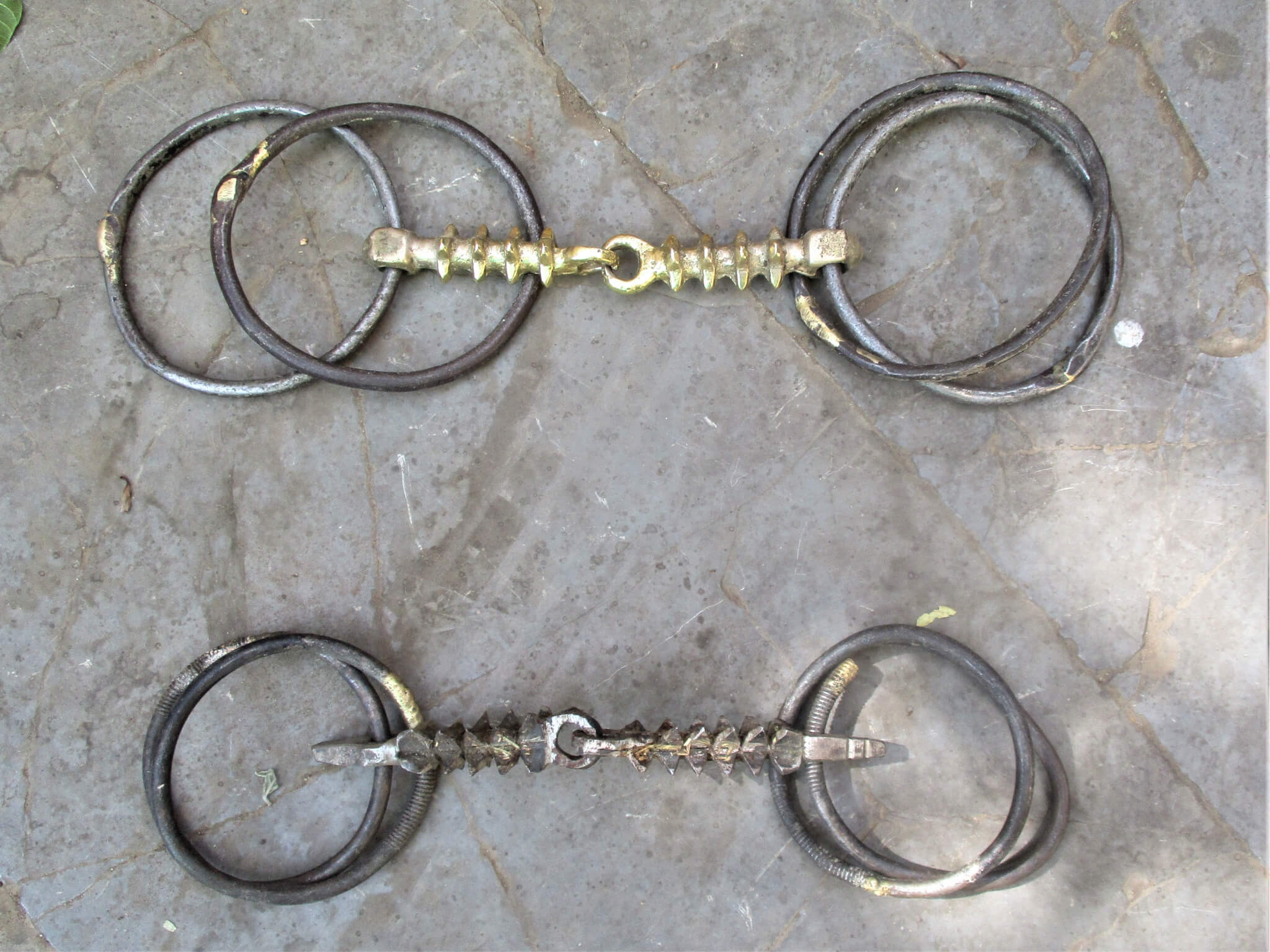 T
torture device—any of several devices that cause pain in order to make a working animal compliant (e.g., spiked bits and yoke spikes)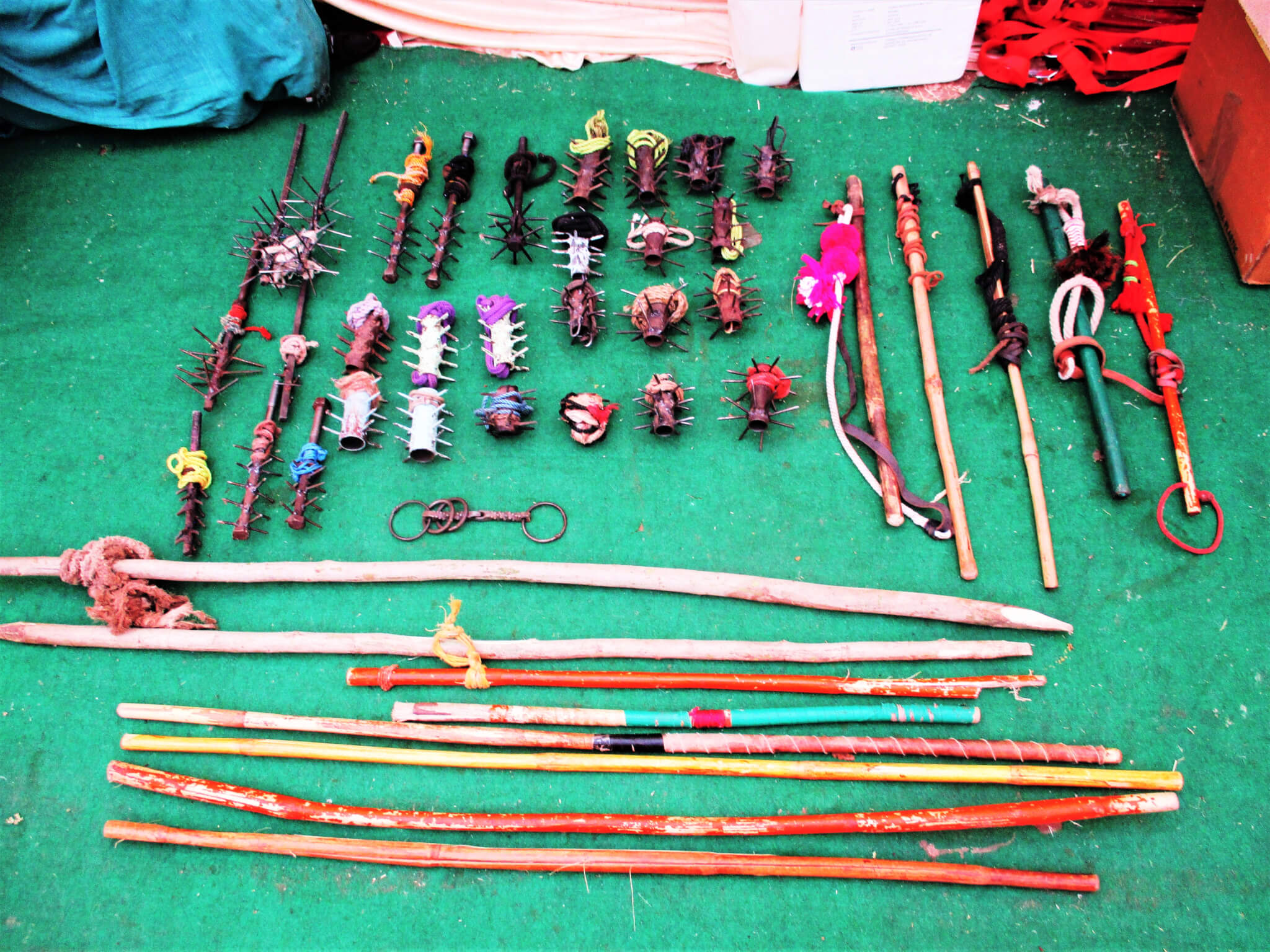 U
V
W
X
Y
yoke gall—a huge, painful, pus-filled abscess on the neck of a bullock caused by the chafing of an ill-fitting yoke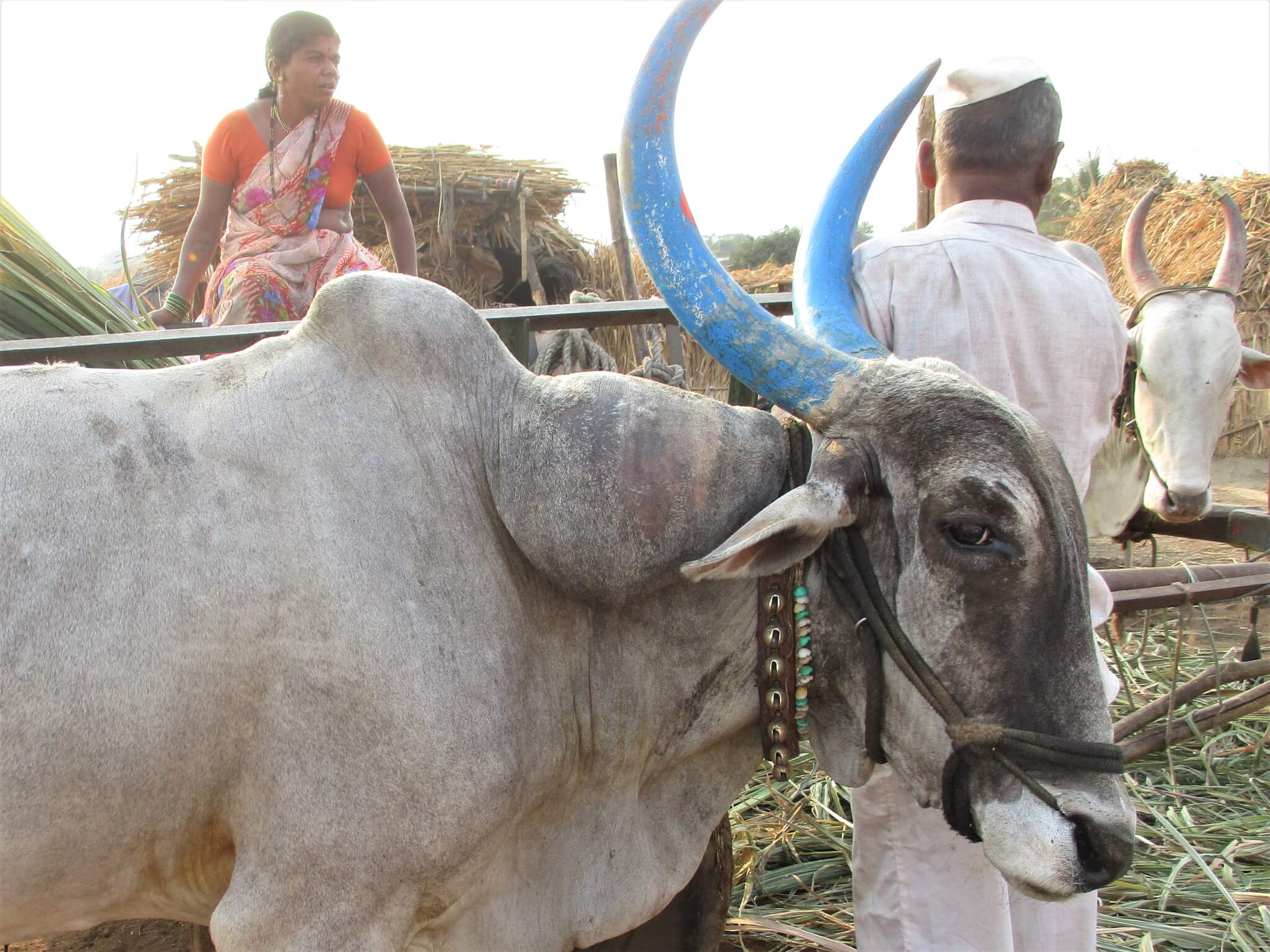 yoke spike—a spiked cylinder of metal or barbed wire suspended from a yoke beside a bullock's face and neck that stabs the animal if he attempts to turn his head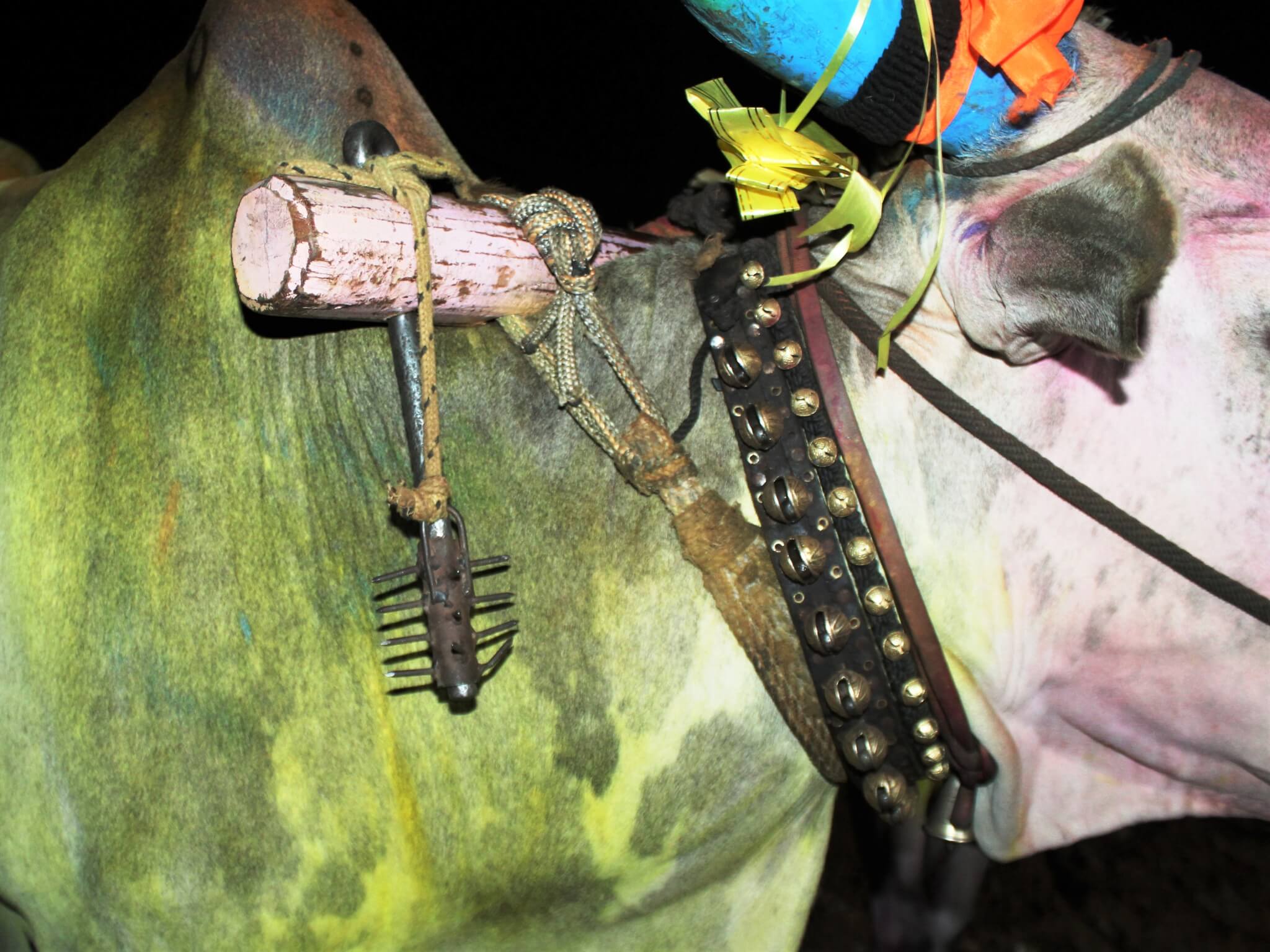 Z