Imagine a local villager's surprise when he spotted a small Indian kite lying helpless in a gutter. As soon as it became clear that the bird was ill and unable to fly, he called Animal Rahat for help.
The crew arrived quickly with an ambulance, thanked the kind villager, and whisked the bird to their local office, where they examined her thoroughly and noted that while she had no visible injuries, she appeared to be severely malnourished.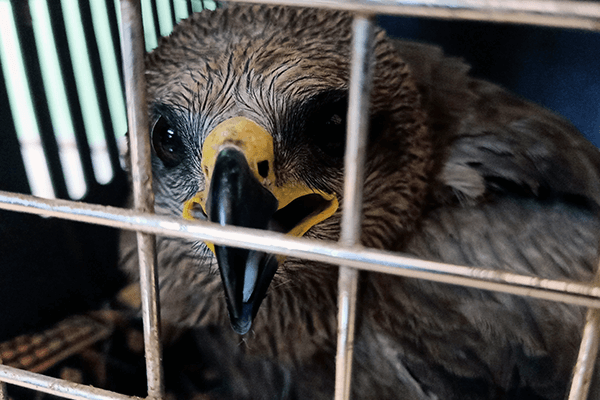 While feeding her, the staff veterinarian noticed that her body was covered with lice. He immediately consulted an international bird expert, who assured him that while lice invasion is common among many birds, they could be comfortably removed from her body without causing her stress.
Following the expert's advice, the vet put the recommended medicine into a plastic bag and gently wrapped the kite in the bag, leaving only her head exposed.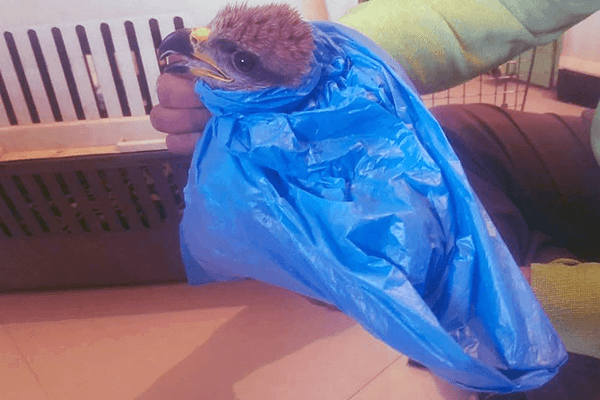 And the treatment worked, effectively ridding the bird of lice! The team fed her, administered a few drops of multivitamins with water, and allowed her to rest for the remainder of the day.
By the following morning, she had so much energy that she nearly inhaled her food. She was released not long afterward, and soon, she was soaring high into the sky without a sign of the condition that had grounded her.