Among the 767 bullocks who were treated last month was the dear soul pictured below who required emergency surgery for eye cancer. Unfortunately, ocular cancer is common in bullocks. It can be caused by unrelenting exposure to the sun's rays as well as by the toxic powders that are used to decorate the bullocks for holidays or even by the salt and chili peppers that abusive owners rub into their eyes in order to force them to go faster.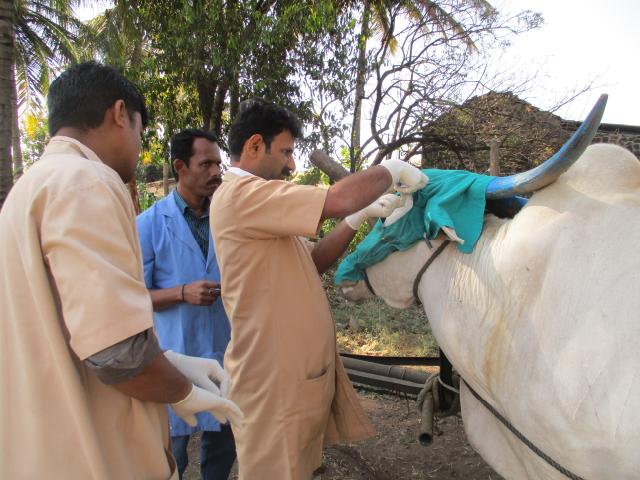 Last month, Animal Rahat also persuaded three owners to retire their elderly bullocks and allow them to spend their last years resting at home. That means three fewer bullocks will be forced to face a terrifying death in a slaughterhouse.
The one shown below is getting his painful nose rope removed—a freedom that he hasn't experienced since he was a calf. He'll be able to spend his remaining years out of its grip at last!