Subscribe to E-News
Animal Rahat is a nonprofit organization that was created to make a difference in the lives of working bullocks, donkeys, ponies, horses, and other animals.
Animal Rahat is set up in the sugar-mill district of Sangli, India, and in the neighboring town of Solapur, where staff members provide free aid to bullocks who work in sugar mills, donkeys who are used in the brick kilns, horses who pull carts, and other working animals. Animal Rahat aims to alleviate the suffering of these animals by giving rest to the lame and offering relief to the sick and injured. The group's work also benefits the animals' owners, who are often too poor to afford the sustenance necessary to maintain animals' health and strength, pay for veterinary care in times of illness and injury, or give their animals time for rest and recuperation.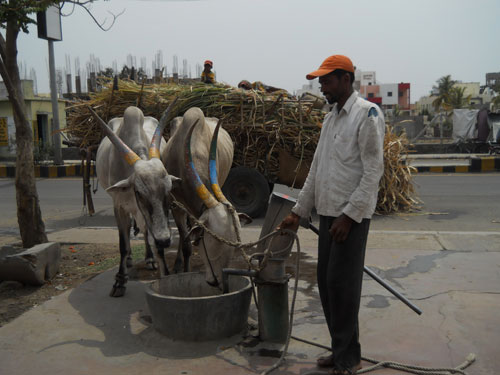 Sign up for Animal Rahat E-News to receive important updates and breaking news and to learn about opportunities to help Animal Rahat.
All fields in bold are required.
By signing up here and giving us your details, we're taking that as acknowledgment that you've read and agreed to our privacy policy.