Now that construction on the classroom building at Animal Rahat's sanctuary is complete, the team members are happy to begin hosting regular visits from local schoolchildren. Just recently, they welcomed one of their very first groups of student visitors and, as you can see from the video here, everyone had a fantastic time!

Through the rescue stories of the animal residents, the students learned why it's wrong to abuse animals, force them to carry extremely heavy loads, bully stray dogs, and exploit animals for circuses and rides.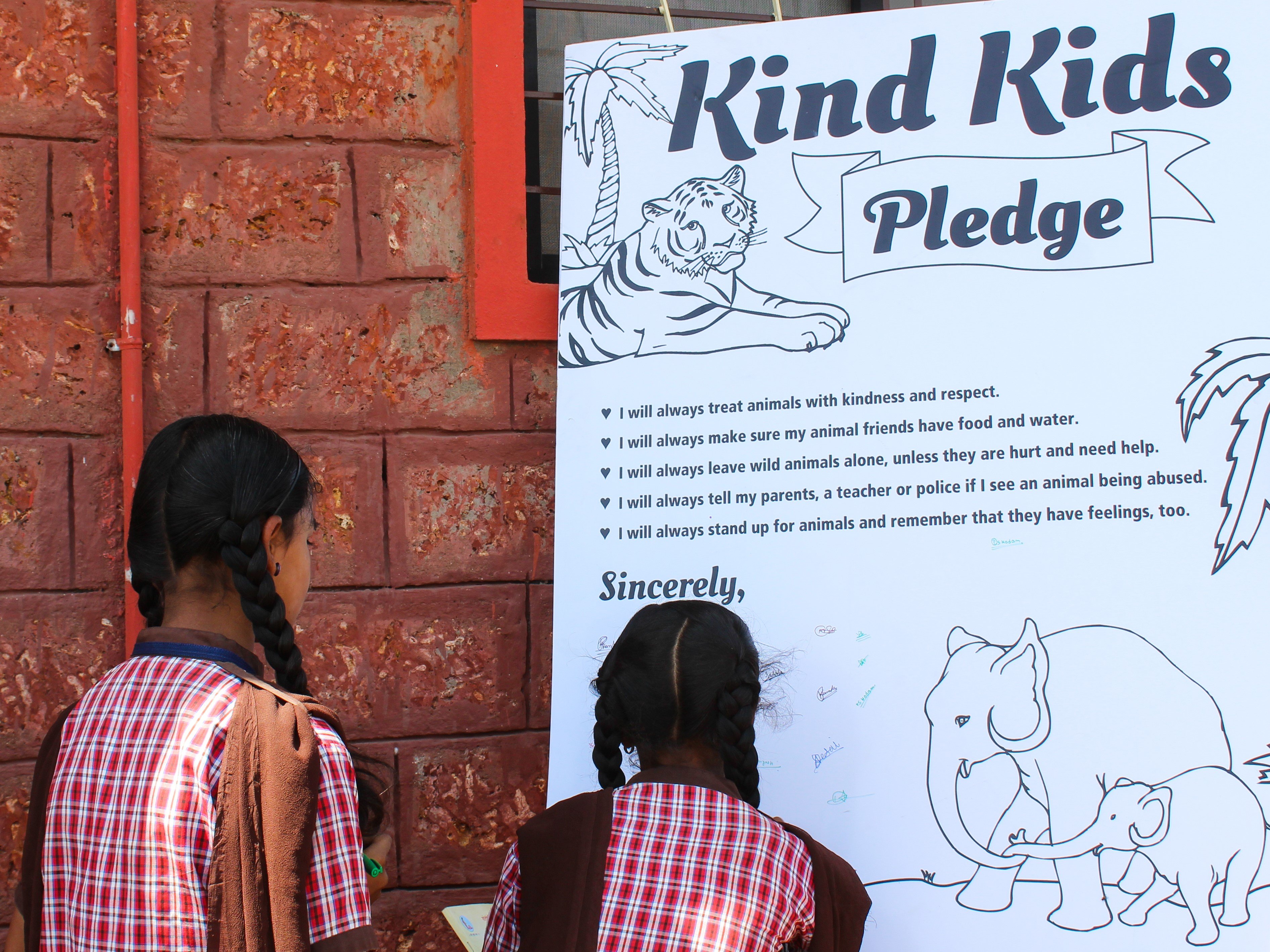 The children signed a special pledge to treat all animals with the kindness and respect that they deserve and enjoyed a delicious vegan lunch. The animals loved all the attention and affection that they received during the visit.
Your support of Animal Rahat's vital work to foster the compassion of young people in India is paving the way to a kinder future for all.
Make a gift today to support more student visits and help Animal Rahat ensure a more compassionate future for animals.