Animal Rahat's team has returned from five long days working during the Chinchali Fair, where it helped thousands of tired, hungry, thirsty, and suffering bullocks and ponies.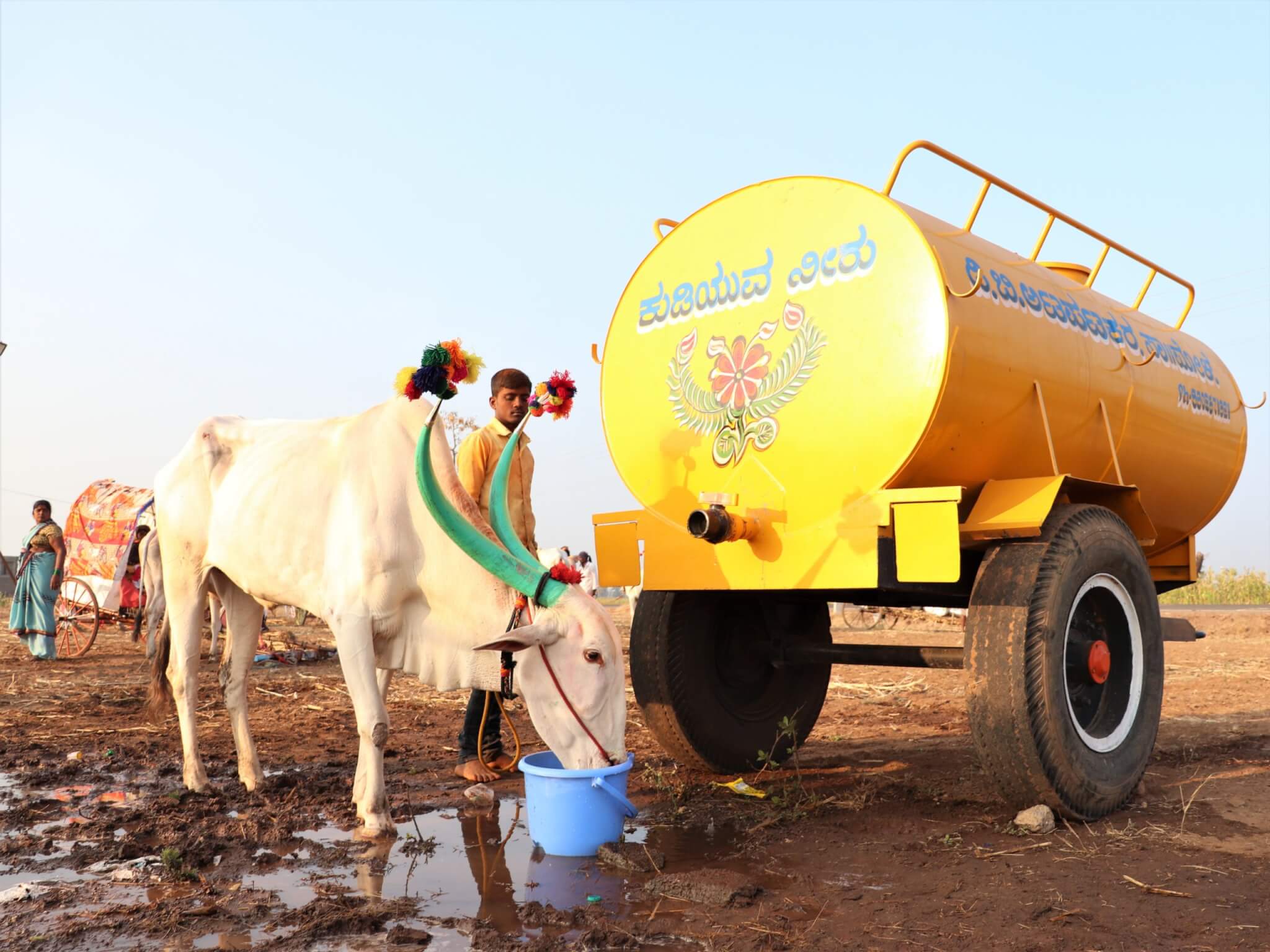 The bullock above had the tough job of hauling his owner's family all the way to the fairgrounds. For some bullocks, the journey takes days and leaves them feeling exhausted and terribly thirsty. Many animals become sick or get injured along the way, too. That's why Animal Rahat operated three camps along the route to the fair, as well as treating animals at the event itself. These rest camps gave tired, struggling animals a place to stop and rest their weary muscles, drink fresh water, eat a hearty meal, and receive treatment from a veterinarian, if needed.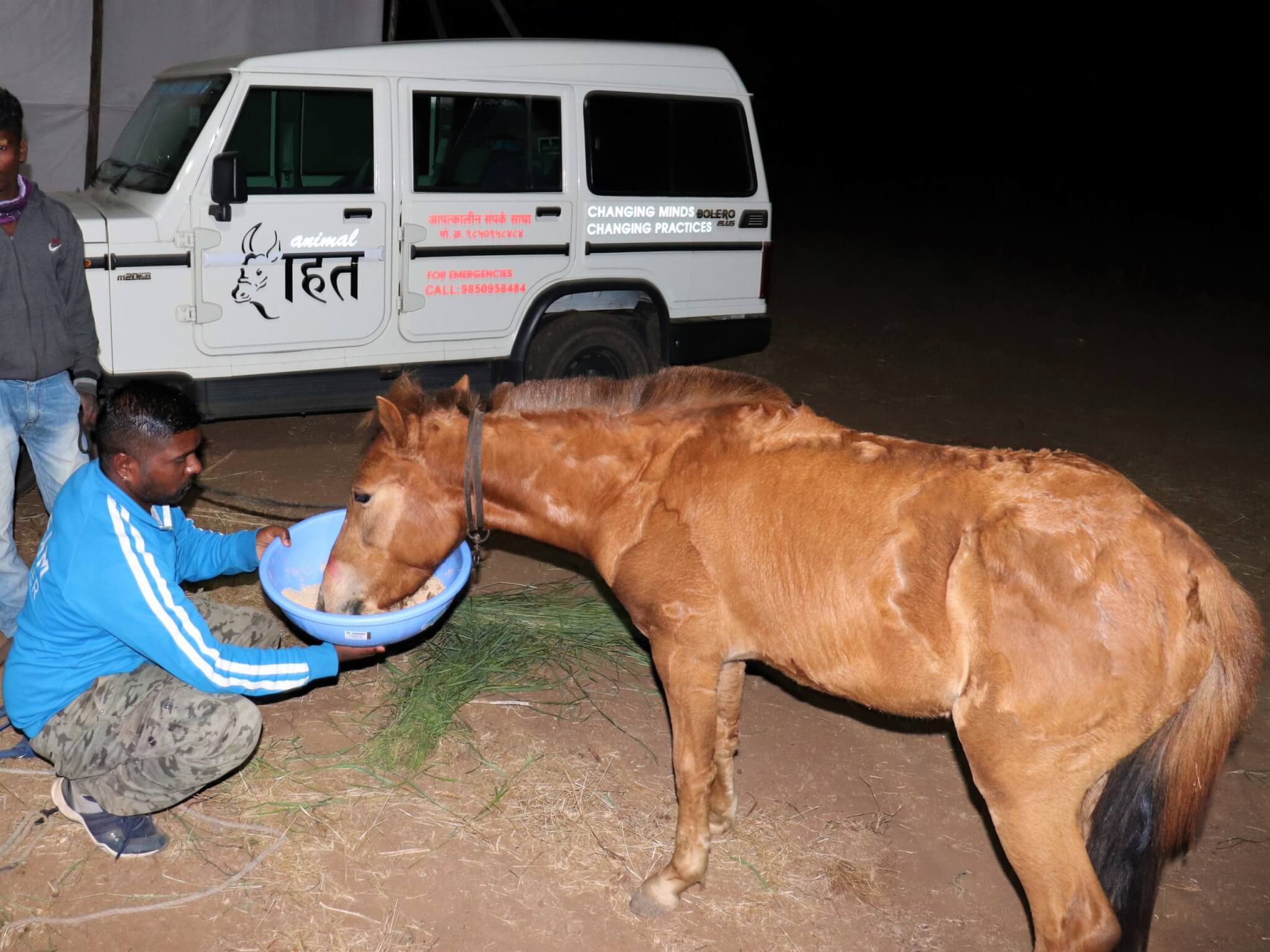 The hungry pony above was grateful for his meal made of groundnut cake and wheat bran. This special food is as healthy as it is filling—but it's also concentrated, so the team can carry enough to feed thousands of animals during the course of the fair.
Thanks to the generosity of Animal Rahat's supporters, the camps that the team operated during the fair were able to provide more than 3,800 bullocks and 450 ponies with shady respite from the harsh sun, fresh water, a healthy meal, and emergency veterinary care. Surely, the injured pony below was grateful for the compassionate humans who alleviated his pain and discomfort.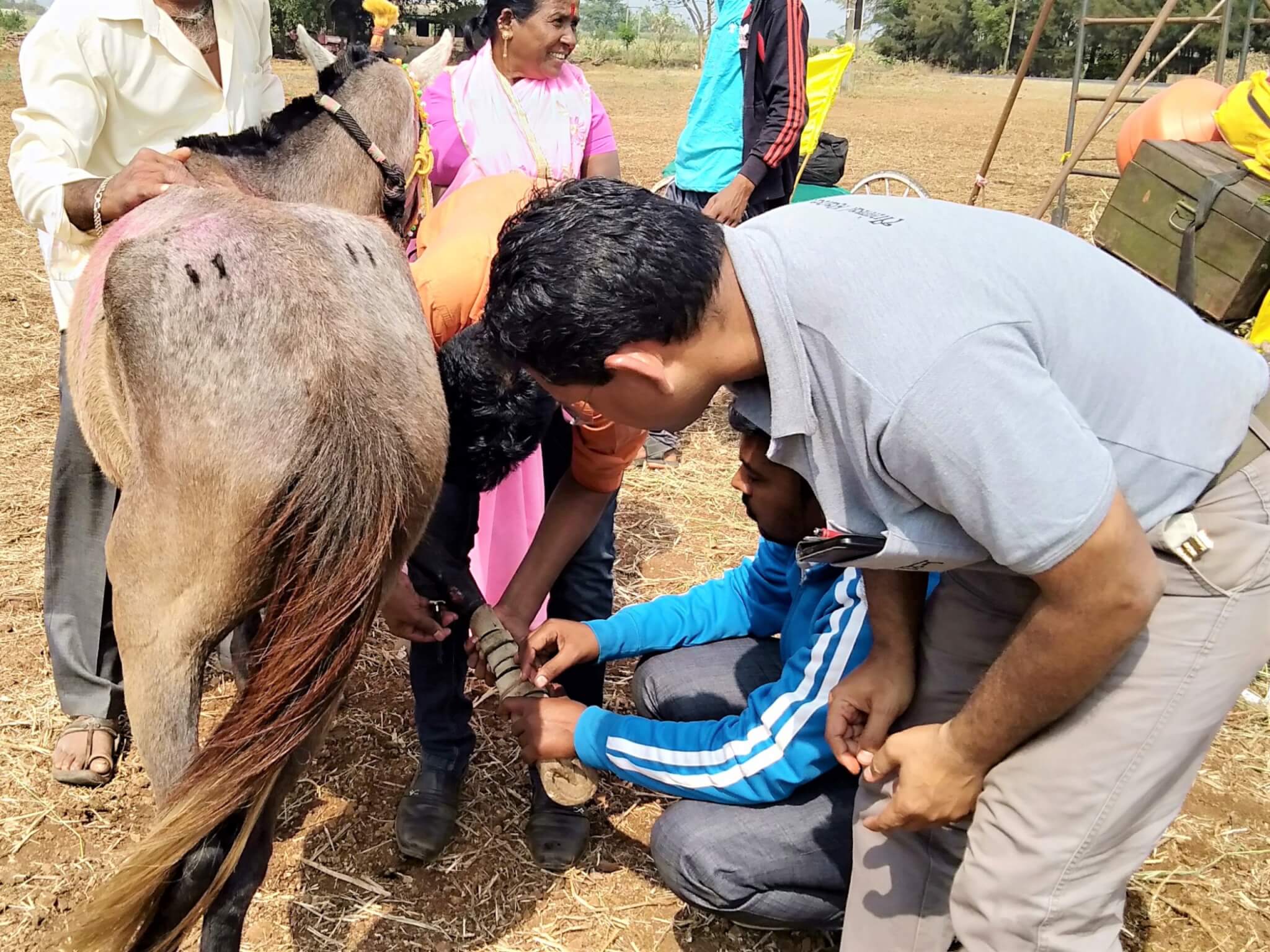 The team also set up informational poster displays warning against cruel and illegal practices like yoking a bullock and a pony to the same cart. These poster galleries are popular with fair attendees of all ages, and they create opportunities for Animal Rahat staff to answer questions about compassionate animal-care practices and explain why they're so beneficial for both animals and their owners.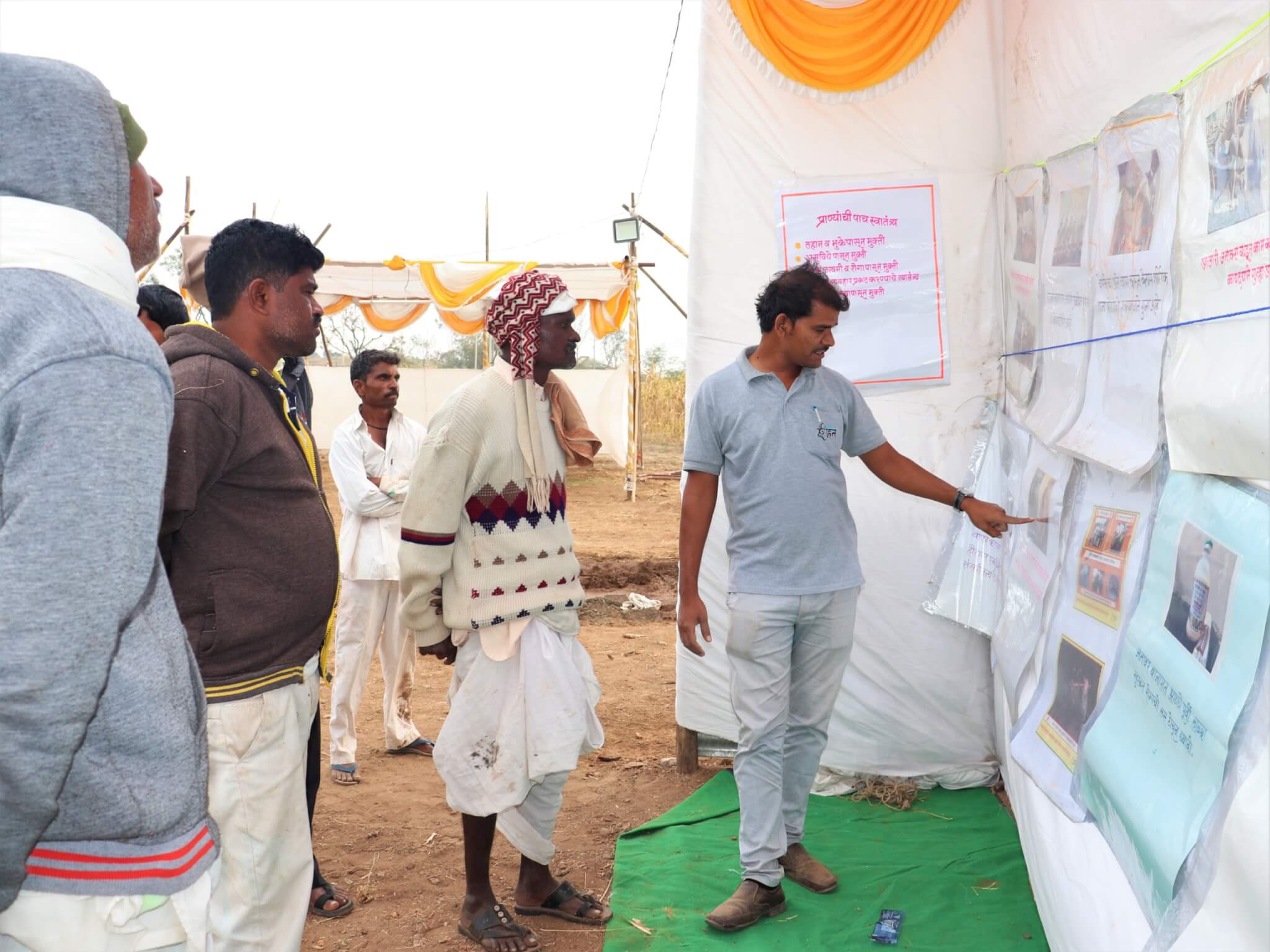 Over 130 illegal torture devices like whips, yokes spikes, and spiked bits were spotted—and confiscated—by Animal Rahat staff. That means less suffering for a lot of animals.
And perhaps best of all, thanks to extensive community outreach and dozens of buses subsidized by Animal Rahat, more than 3,000 bullocks were spared making the grueling journey to the fair in the first place!
Donors to Animal Rahat made this critical work possible, and now you can see the team in action—relieving suffering—in this video:
Please make a gift today in support of all of Animal Rahat's work to help ensure that it will have the resources necessary to help every tired, hungry, or injured animal at the next fair.