Caro has lived at Animal Rahat's sanctuary since 2017, after having to fend for himself on the streets. The young bullock was rescued by the group's Solapur team after staffers saw him with a large, deep wound covered with maggots on his nasal bridge, an injury caused by an embedded face halter. Following treatment in town, he was transported to the sanctuary.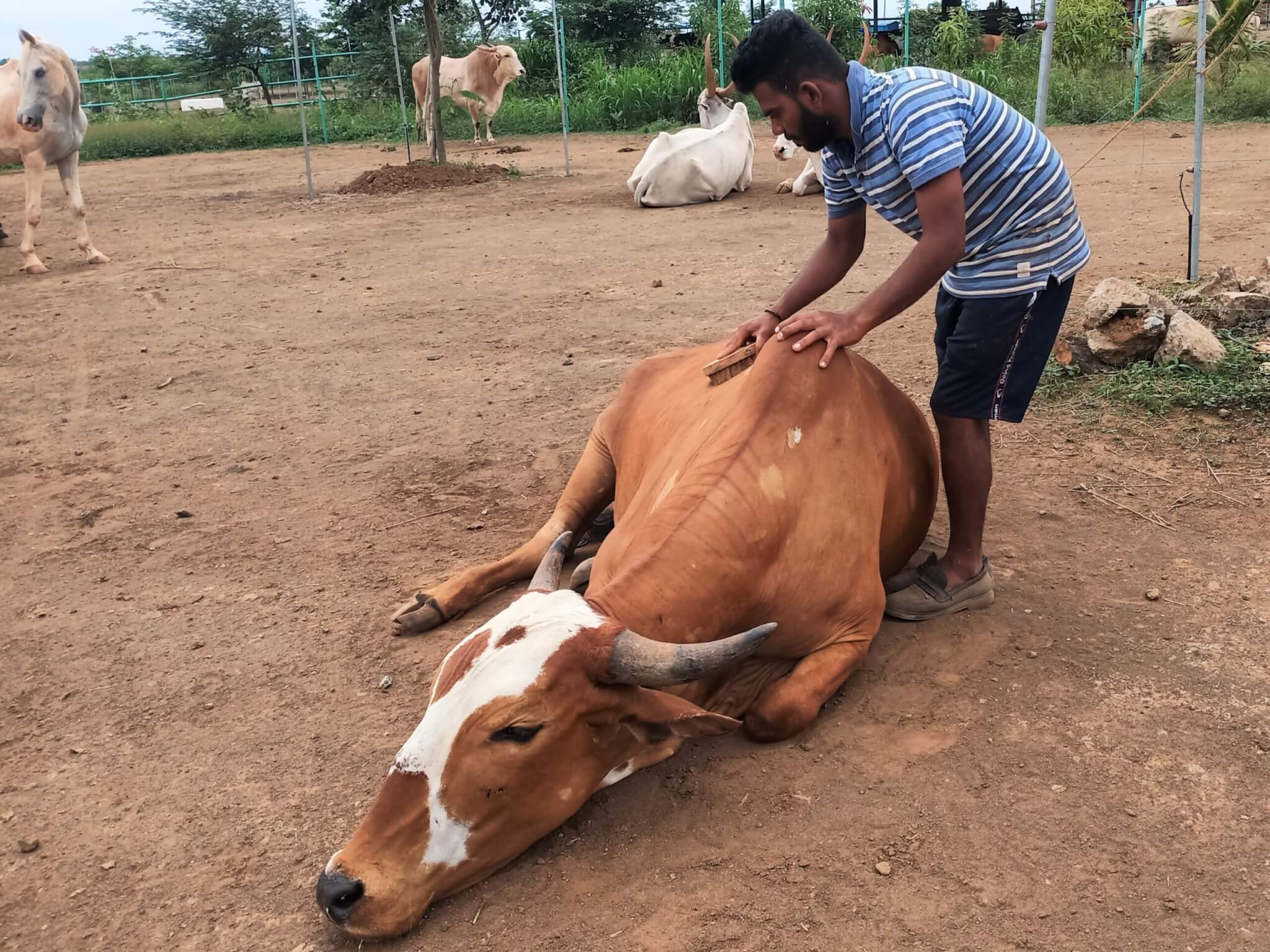 Since arriving, he's undergone painless castration, reached a healthy weight, and developed friendships with other residents. He especially enjoys taking dust baths in the sand pit, having grooming sessions with his caregivers, and roaming the sanctuary grounds with his buddies Hiren, Munna, and Sunder.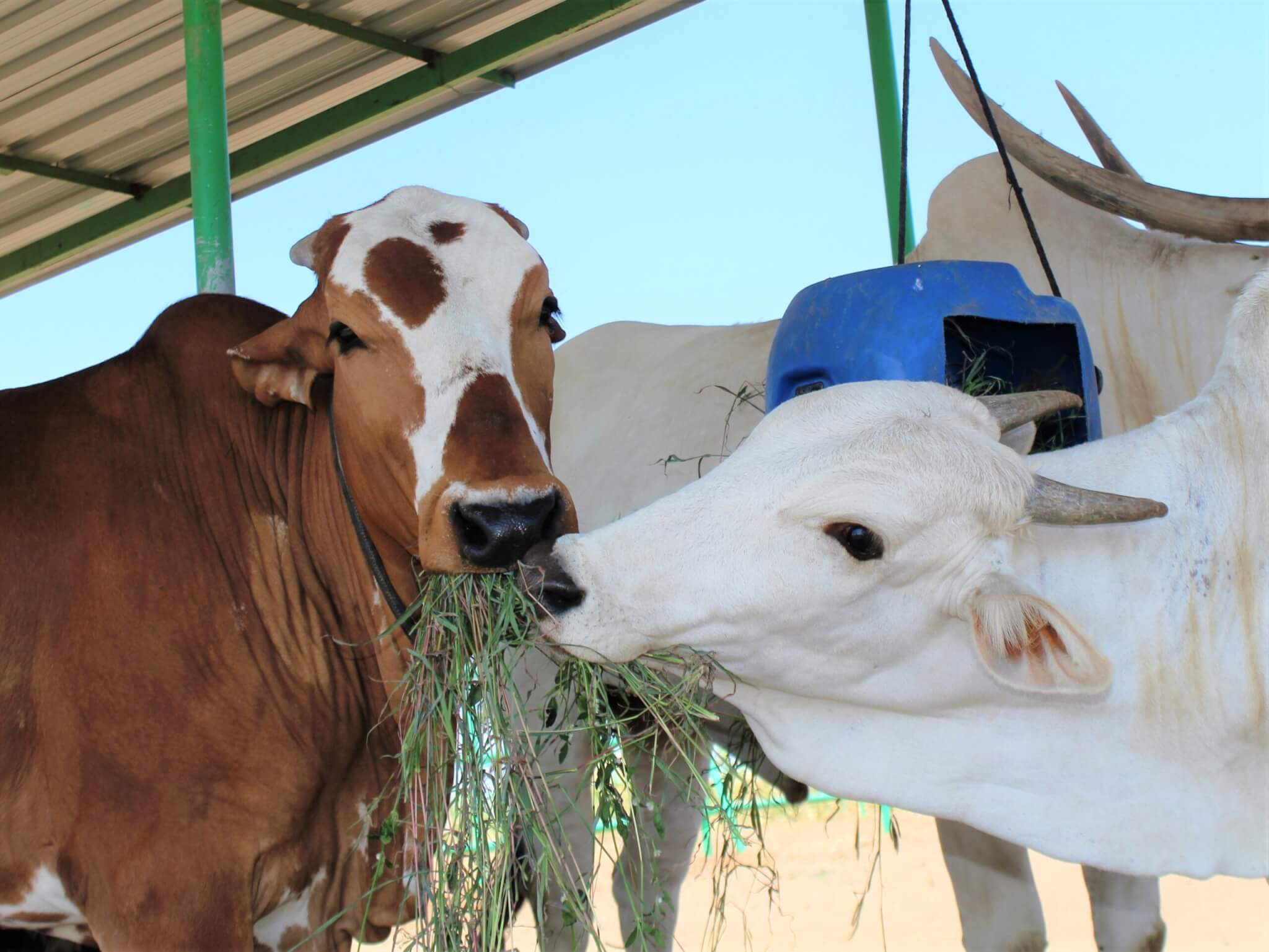 Caro is one of dozens of animals who have a special rescue or retirement story that ends with them living in peace under Animal Rahat's care at the sanctuary. Get to know some of the other residents by reading their bios today!