Have you ever wanted to take a field trip to a sanctuary?
That's exactly what 23 students and their chaperones from Bhilawadi village did!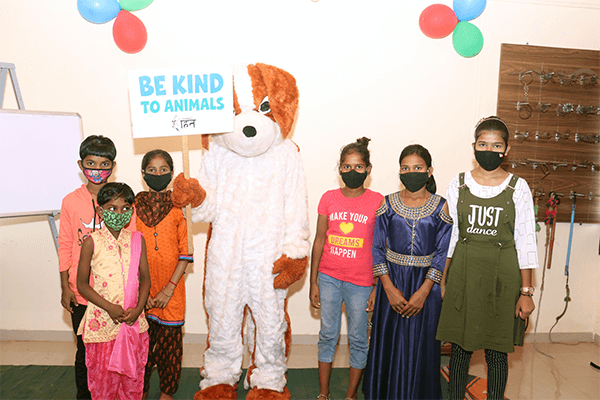 After closing to the public because of the COVID-19 pandemic, Animal Rahat's sanctuary in Sangli is once again welcoming students from nearby schools to its education center, where they can come to tap into their natural kindness toward all animals.
The students learned about the misery endured by bullocks, horses, and other animals who are forced to haul heavy carts day after day as well as the medieval torture devices—like yoke spikes—that are used by cruel owners to control the animals' movements. Many were excited to learn about all that Animal Rahat is doing to stop the use of these illegal devices.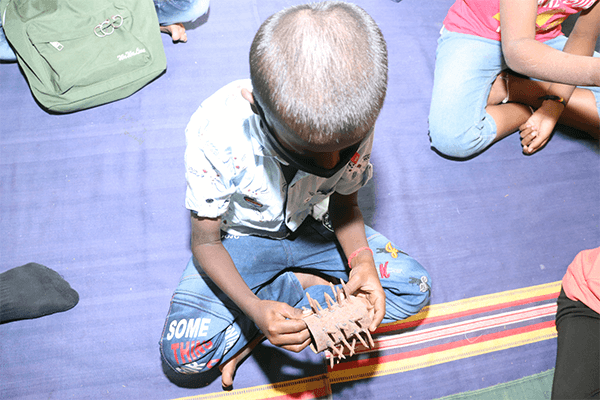 Of course, the day wouldn't have been complete without a vegan lunch for the children! They were taught that animals suffer at the hands of dairy farmers, who often abandon young calves like Bablu and leave them to fend for themselves so that the milk meant for them can be sold to humans instead.
After enjoying their delicious vegan lunch, the class headed to the sanctuary's roundhouse, where they fed some of the animals and participated in a grooming session with sanctuary resident Mahadev—an activity that both the students and the rescued bull absolutely loved.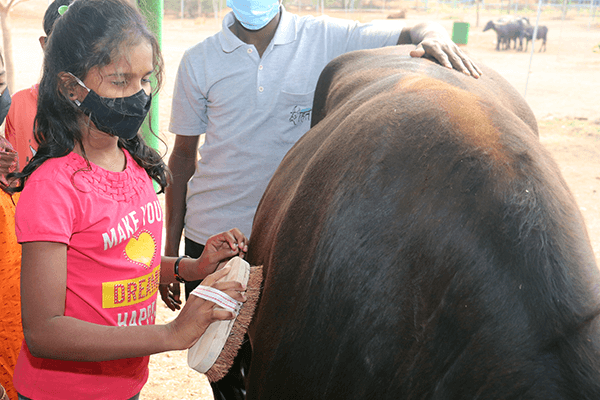 As their visit came to an end, each of the students signed a pledge never to harm animals. They pledged always to be considerate and kind to all animals and to refrain from activities that cause them distress, such as setting off fireworks during holidays.